Hobson Prior awarded for European Supplier Excellence 2019 from AgileOne

(London, UK), September 19th, 2019 – Specialist life science recruitment company, Hobson Prior is proud to announce that on 19 September, 2019, we received AgileOne's UK Platinum Award for European Supplier Excellence 2019. The award was presented to David Chipp and Calum Watson during an award ceremony that took place during the AgileOne Supplier Excellence Awards held in London, England.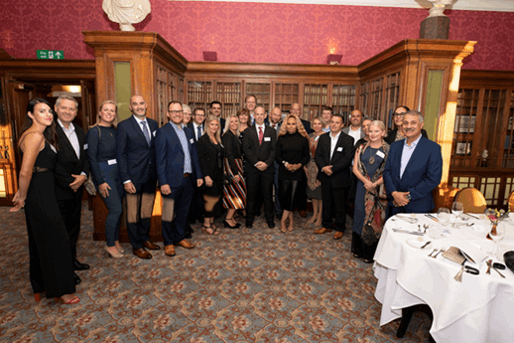 All the winners at the AgileOne Supplier Excellence event
"With each candidate interaction and each successful placement, our suppliers play a critical role in our success at AgileOne. We are constantly evaluating our suppliers to ensure they are providing the best possible service to our clients. The Supplier Excellence Awards allow us to recognize the suppliers that consistently exceed expectations," Brian Clark, Senior Vice President Global Operations of AgileOne. "As a trusted partner, Hobson Prior has risen to the challenge of delivering world-class customer service and high-quality talent for AgileOne's clients around the world."

"The entire Global Strategic Sourcing team is dedicated to building strong partnerships with suppliers around the world. The Supplier Excellence Awards are just one of the many ways AgileOne seeks to showcase our 'Best of the Best' suppliers," said Jaideep Majumdar, Associate Vice President of AgileOne "Our supplier partnership program strives to connect, build, foster, and grow our supplier partners so that they curate innovative, technology-based workforce solutions to better serve our clients. From sharing world-class processes to giving suppliers the opportunity to grow their business, our 'Best of the Best' suppliers serve as an example of what can be done when you create win-win partnerships that benefits everyone."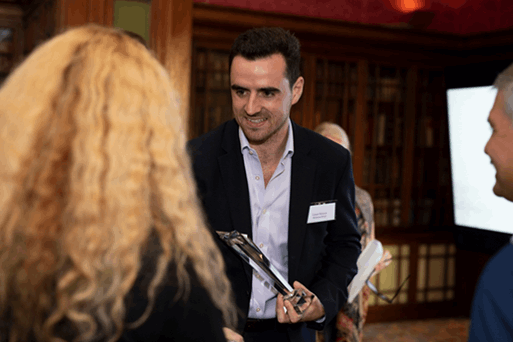 Calum Watson accepting the Platinum award on behalf of Hobson Prior
"We are honoured to have been recognised by AgileOne. Collaboration is key to providing innovative and effective life sciences recruitment solutions and we take great pride in working with AgileOne to provide an exceptional service," commented Managing Director of Hobson Prior, Patrick Forster.
"A crucial part of Hobson Prior's mission is to develop and build recruitment partnerships, so we can help our clients find the specialist candidates they need to make an impactful difference to patients around the world. We hope to continue developing our partnership with AgileOne as a go-to solution for life sciences recruitment."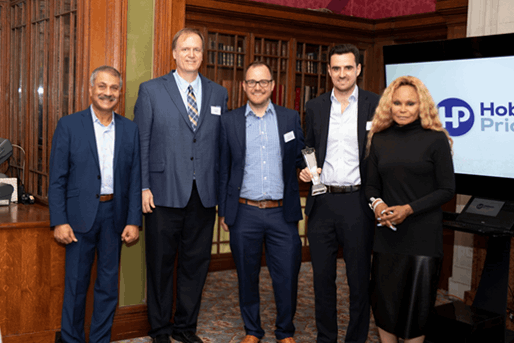 Hobson Prior managers David Chipp and Calum Watson accepting the Agile One award
About Hobson Prior
Hobson Prior is a leading specialist life sciences recruiter focused on finding and placing exceptional candidates across the global life sciences industry. Our highly selective clients trust us to source and secure the best contract and permanent candidates to contribute to their success.
We've been recruiting exceptional life science professionals since 2002 and our team of consultants, many of who used to work within the industry themselves, have been delivering tailored and successful recruitment solutions.
About AgileOne
From cutting-edge technologies to award-winning services, AgileOne has the resources to provide true total talent management. Good vendors can provide cost savings, risk mitigation, vendor management, and talent acquisition; but a great partner supports your business goals and navigates the legislation, regulations, and trends that will shape the future. Go beyond traditional workforce programs with a single consultative partner that understands where you want to go, and how you can get there. Minority/woman-owned, with operations in 32 countries around the globe. One World. One Workforce. One provider: AgileOne.