We work closely with our regulatory affairs specialists to find them exciting roles that suit their personal and professional requirements. With a global network of employers from revolutionising start-ups to global enterprises, we help our job seekers find roles, such as: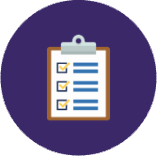 Regulatory affairs officer
Regulatory affairs consultant
Regulatory affairs project manager
RA manager

Head of regulatory affairs



Regulatory affairs director
Any product from a pharmaceutical, medical devices and biotechnology company needs the support of regulatory affairs professionals to ensure the correct licences and documentation is compliant and approved. With changing legislative landscape and new products entering the market consistently, there is a great deal of opportunity for skilled regulatory affairs specialists to contribute to the success of many innovative and exciting projects across life sciences.
Our Regulatory Affairs Team
Specialists in your industry
Hobson Prior's recruitment team is made up of specialists, so you will work with recruiters with experience in your industry. We pride ourselves on our specialist knowledge, utilising our industry insight to provide you valuable advice on your career development and understanding of your specific niche.