Developments in biotechnology and scientific innovation have opened up a plethora of opportunities across discovery, research and development and technical operations. Advances in cell and gene therapy, evolving studies in CRISPR technology and exploration across bioscience are just a few of the exciting discoveries that have made this sector of the life sciences industry such an exciting one.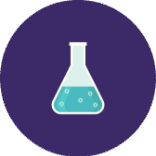 Cell & Gene Therapy Lead
Imaging Scientist
Senior Biochemist
Upstream Process Scientist
Development Scientist
Principal Scientist
Our specialist recruiters work with hiring managers from some of the most established and leading companies making advances in this field. We also keep a vigilant eye out for emerging biotech start-ups and innovators who are offering opportunities to work on exciting projects that are making huge changes to the industry.
Understanding your needs
Your career and its development are crucial to you and we take great pride in being able to help you find a position that suits your needs. We always ensure we listen to your new job requirements and wants so we make sure we send you relevant roles that you want to apply for.
Whether it's better work/life balance, a better salary or a more engaging company, our recruiters recognise the importance of making sure that we present you with opportunities that will help you get to where you want to be.
Our Technical Operations Team