We work with job seekers across various QA specialisms, providing them with relevant contract and permanent career opportunities. Our network of enterprise and start-up biotechnology, pharmaceutical, medical devices and CRO companies allows us to provide you with exclusive job vacancies, including: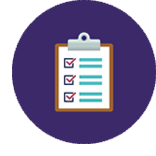 Quality assurance officer
QA engineer
QA team leader
QP
Head of QA
QC manager
Head of QC
Ensuring compliance, safety and good practice across the discovery, development and production of medical devices and pharmaceuticals is a vital. As regulations change and new innovations in science and technology continue to change the face of the life sciences industry, it is key that businesses are supported by attentive quality assurance and quality control teams to ensure best practice and efficiency.
Our Quality Assurance Team
Specialists in your industry
Hobson Prior's recruitment team is made up of specialists, so you will work with recruiters with experience in your industry. We pride ourselves on our specialist knowledge, utilising our industry insight to provide you valuable advice on your career development and understanding of your specific niche.