The medical devices sector is one of the largest and broadest areas within the life sciences industry. Covering everything from the ground-breaking machines, implants and medical instruments that are evolving patient care and health, to the bandages, surgical masks and equipment used daily.
Innovation in technology, such as digitisation, automation and AI across Class I, II, IIb and III medical devices has transformed the industry. Having access to innovating, efficient and talented professionals are core to maintaining a competitive edge in a saturated market.
We find our clients exceptional candidates across various roles within medical devices, such as:
New Product development engineer
Production director
Senior software engineer
Senior Regulatory specialists
Quality Directors
Sourcing and hiring skilled workers across the various aspects of this space can be difficult, especially with high-demand making the hiring of top talent in life sciences highly competitive.
Our Medical Technology Team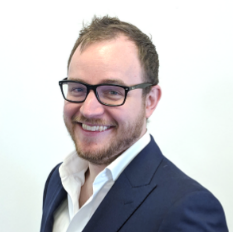 View my bio
David Chipp
Associate Director
01892 612 612
david.chipp@hobsonprior.com
Read More
Jack Keens
Senior Recruitment
Consultant - Engineering
020 4548 1511
jack.keens@hobsonprior.com
Read my bio
Karen Griffin
Country Manager - Ireland
+353 1 574 1304
karen.griffin@hobsonprior.com
Our specialist team has over 35 years' of experience specifically across medical devices recruitment, working with blue-chip organisations, CROs and biotechnology start-ups.
The network we have have built is divided across four main disciplines: Quality, Regulatory, Technical Operations and Digital Software. Our consultants focus specifically on each of these sectors, to find professionals across class I, class II, class IIb and class III medical devices, using their in-depth industry knowledge.
Contact us to find the best medical devices permanent and interim professionals to join your team