There is a wide variety of careers across the clinical operations, development and research market. Our specialist clinical recruitment team works with job seekers around the world to find them exciting permanent and contract opportunities across phase I, II, III, IV and preclinical studies.
We've helped specialists find their next career step in roles such as: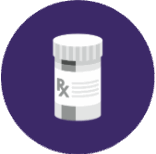 Clinical project manager
Clinical trial coordinator
Lead CRA
Clinical director
Clinical development manager
Clinical pharmacologist
Our Clinical Operations and Development Team
Specialists in your industry
Hobson Prior's recruitment team is made up of specialists, so you will work with recruiters with experience in your industry. We pride ourselves on our specialist knowledge, utilising our industry insight to provide you valuable advice on your career development and understanding of your specific niche.