Our specialist biometrics solutions allow us to place senior and experienced candidates across various areas of biometrics within your business, including: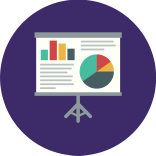 Clinical Data Management
Clinical Database Programming
Statistics programming
Statistics
Data Science & Bioinformatics
In biotechnology, medical devices and pharmaceuticals. Split across medical information and medical affairs, our specialist medical recruitment team work on various exciting vacancies in leading, globally renowned enterprises, as well as innovating and upcoming biotechnology companies.
Our vast network of clients allows us to provide you with exclusive and exciting opportunities across the life sciences industry. As the technology within the industry continues to evolve, the need for niche specialist medical knowledge is ever-growing and we can help find you a role that meets your professional and personal needs.
Specialists in your industry
Hobson Prior's recruitment team is made up of specialists, so you will work with recruiters with experience in your industry. We pride ourselves on our specialist knowledge, utilising our industry insight to provide you valuable advice on your career development and understanding of your specific niche.